Tools
How to start using Schoology for students
Schoology is an educational tool that fosters effective collaboration to improve students' performance. It provides a learning management platform that lets schools personalize teaching for every student. Schoology is an efficient software that allows users ranging from k12 to universities. They have managed to find a way to incorporate technology into learning. It has lots of features that simplify the learning process and improve education. Schoology encourages online learning. This post is going to teach you how to start using Schoology for students.
Schoology: overview
Schoology is an improved learning management system (LMS) that lets educators create and share learning resources with students at any level. The platform has a well-designed and intuitive user interface that provides real-life learning experiences. It is a widely known tool in schools and also business organizations. Educators make use of Schoology to track the progress and performances of their learners.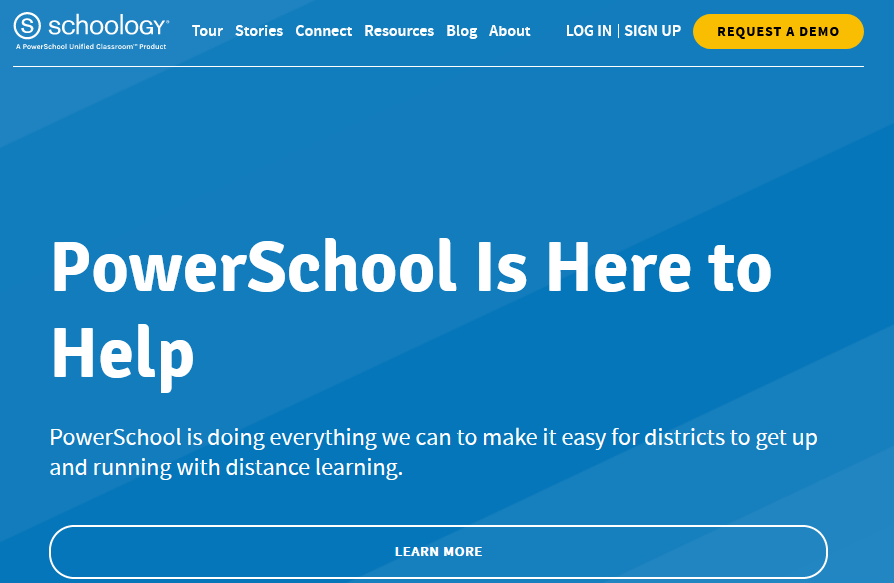 There are various tools on Schoology that makes it one of the most improved tools for education. It offers various personalized learning experiences to students. The contents on Schoology help educators and students to collaborate and improve teaching. It helps with student homework, grades, attendance, and many more. Students and teachers can also share resources and materials among themselves. There are lots of tools and features on Schoology that helps to enhance learning.
How to start Schoology for students
Students can access all the functionalities of Schoology once they sign up on the platform. It is quite simple to do that. The first thing to do is to navigate to the official website of Schoology. Once you are on the page, click on the Sign-Up button at the top of the page. Then select Student on the list of the drop-down menu. On the next page, input your access code.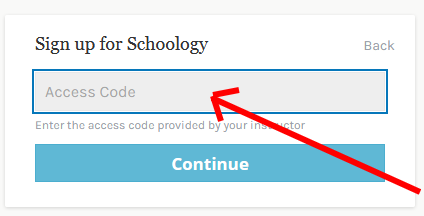 This code is a 10 digit and should be given to you by one of your teachers. The teacher will create a class and then give the code out to students for enrollment. Proceed by filling out the form to complete your information and then you can click on register to complete it.
When you create an account with an access code, you are enrolled in that course. You can also proceed to join additional courses. To do this, you click on the Course menu that is at the top of the page. Click the Join button on the drop-down menu. You can keep enrolling in courses following this step.
Features of Schoology
Schoology is an upgraded learning tool that comes with lots of great features. It has many tools for students, educators, and schools. The proper use of some of these features will change learning experiences for everyone involved. Some great Schoology features are as follows:
Align content to Common Core
Advanced analytics
Online grading system
Classroom courses on a 1:1
Centralize online educational activity
Create custom applications
Global community sharing
Performance-based analytics
Integrate third-party programs
Student information systems integration
Resource sharing centre and instructors
Open-access integration platform
Benefits of Schoology for students
Schoology is highly beneficial to users. It is robust and lets students and teachers collaborate effectively. The interface is intuitive and very easy to navigate. Below are some main benefits of this platform:
Instructional Tools: There are lots of tools on Schoology that makes learning very interactive. Teachers can create courses that will engage students anywhere they are. They can create assignments, and share their grades with them.
Engagement: Schoology helps to improve and boost engagement with the use of technology. Students and learners can connect with themselves via a browser on any internet-connected devices.
Flexible Curriculum: This platform is built in such a way that it can meet the needs of every user no matter their level. The specific needs of every student are met and their educational goals are achieved.
Data Analysis: Teachers can identify practices that can help them to create an effective learning path. Schoology has a way of analyzing data automatically.
Enhanced collaboration: Teachers can work together and share resources among themselves. This helps them foster a sense of community and also share ideas among themselves.
Pricing of Schoology
The Schoology for students platform also offers a free trial to teachers and parents. They can make use of Schoology without getting charged for it. Then to get the enterprise package, you will need to contact a vendor.
Conclusion
Finally, Schoology is a platform that aims to help students and their instructors have an enhanced learning experience. There are various tools and also features that aids the learning process on Schoology. It is one of the leading learning management students out there for academic excellence. This post has told students everything they need to know about Schoology and also provided the guide to become a part of this platform.
Related: