Tools
Plagiarism Checkers for Students – Latest Free & Paid Versions
Plagiarism is an unethical act of taking someone else's work and passing it as yours for gain. This sort of action occurs when you access a website and then copy its contents without any kind of acknowledgement. Students writing academic projects need to ensure their research are unique and original. There are tons of free plagiarism checker for students that you can use to ensure the originality of their works.
Whether you are a professional, or a student, it is a great habit to always make sure your writing is unique. Whatever you want to publish or submit must be original, unique and not appear anywhere else. If you are not certain, then a plagiarism checker is the right tool for you. There are many free tools online that can help you check and detect the quality of your writings. The best thing about them is that they are free and you are not required to pay.            To create high quality and original contents, this post will provide 8 free plagiarism checkers that can be used by students or experts.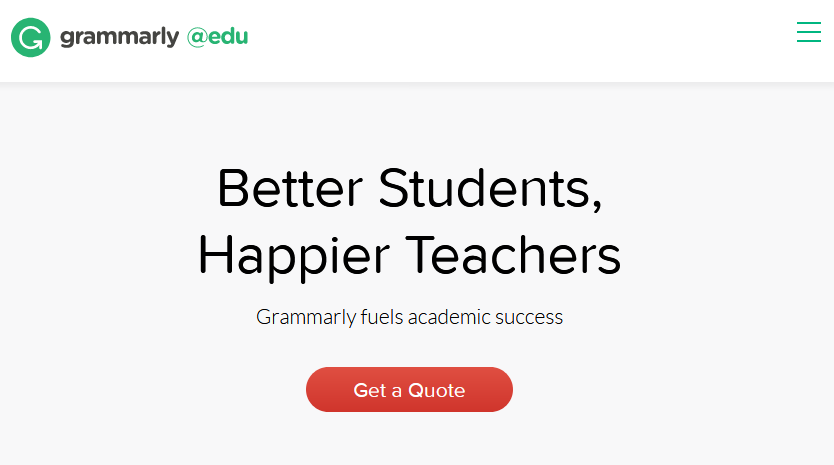 Plagiarism is the act of stealing another person's ideas and passing them as your own whether for gain or recognition. It is a crime and can lead to prosecution. When making project research, it is important that students try as much as possible to create unique contents by writing in their own words.
List of free plagiarism checker for students
Writing is a tedious process that takes time. One way to make the process faster and still deliver quality contents is by using the tons of tools at your disposal. Plagiarism checkers are one of the tools that can automate your writing process. They are used to check the originality of contents. Students can use one of the many free plagiarism checkers when they are writing. They are highly effective and efficient. The top ten popular free plagiarism checkers are as follows:
Grammarly:
This is one of the leading free plagiarism checkers for students, educators, writers, universities, and many more. It is useful in detecting plagiarism and also proofreading. The Grammarly platform has a large database which it uses to process document to find any similarity. Whether it's academic documents, business documents, or writings, Grammarly is a great choice.  Furthermore, it also checks for grammar and the use of tenses in your documents. Grammarly can help correct wrong sentences, error in spelling, redundancy, and so on. It is free software but it also has a paid subscription.
Grammarly is a free plagiarism checker used worldwide by students, teachers, bloggers, novelists, universities, and professors. Its paid version provides upgraded services.
Quetext free plagiarism checker
This is yet another free tool that is useful in detecting copied words, texts, or sentences in documents. Quetext is very fast thanks to its free instant search.  When you first sign up on this platform, you will get a free analysis of up to 500 words. Every user has access to 5 free plagiarism checks monthly.  Quetext is very easy to use for students. All they have to do is paste their documents into their website and then the platform runs it across their database. In addition to that, it also works as a citation assistant.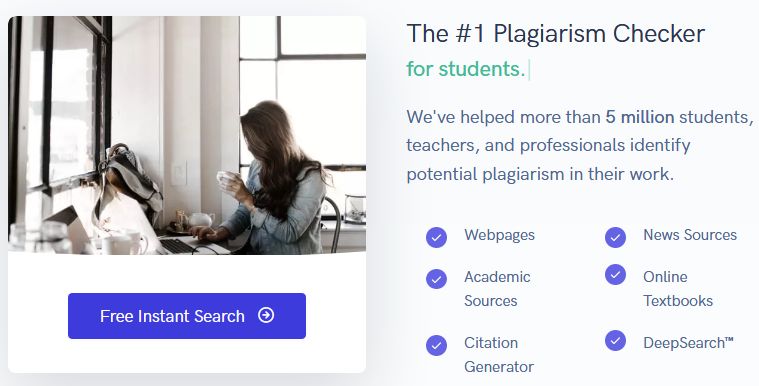 SmallSEOTools
This is yet another free plagiarism checker that students can use to detect originality in their documents. It has rich features that can help create quality documents. SmallSEOTools is totally free and this is one of the reasons why it is very loved by users. When you copy documents into their given space and use the "check for plagiarism" button, the platform will run a check as fast as possible and produce results. The words that are plagiarized will be underlined in red. It is fast, effective and makes it possible for users to upload documents from Google Drive and Dropbox.
Duplichecker
Another free checker for students is the Duplichecker. It detects plagiarism and also looks out for grammar and spelling. Once you run the check, you will wait few seconds to get the result. The only setback is that it has a 1000 word limit which can be managed. This is an easy and free plagiarism checker that students can use to smoothly scan through their documents.
ProWritingAid
This is another tool used to detect the originality of documents, contents, manuscripts, and much more. It is a website that authors, bloggers, and content creators can trust and use. In addition to detecting plagiarism, it can also be used to detect grammatical mistakes and other types of mistakes. It is fast, smoothly, and helps improve your writing styles.
Turnitin
This is also another popular free plagiarism checker that is used by educators for checking originality in students papers and projects. Teachers and students can interact on this platform to create standard and quality works. It is effective and millions of institutions are making use of Turnitin.
Whitesmoke plagiarism Checker
This is an accurate and robust grammar and plagiarism checker. It runs your documents through billions of pages and materials online.   It is a multi-platform and can work on your computer and mobile. Students can use it to check for any plagiarism in their research papers.
Conclusion (free plagiarism checker for students)
Finally, this post mentioned 8 free plagiarism checkers that is useful for students, professors, and writers. Some of these tools are totally free while others have Pro plans. The use of any of these tools can assist you in creating error-free and grammatically correct original contents.
Related: