Others
How to start Brainly for students
Brainly is the leading homework application used to assist students. The platform lets students receive help with their difficult questions and homework. There are lots of online apps that aim to make education easier and more interactive for students and educators. Brainly is just one of many there is. It helps students solve difficult answers and they can choose whichever one that satisfies them. This post is going to show you how to get Brainly for students.
Brainly: Overview
Brainly is a tool that lets students teach each other even if they are miles apart. It is a tool that can be effective and efficient for learning if you use it properly. Students have the chance to post homework that seems to be challenging for them. Then, they receive answers from other students. It is a platform where learners go through for a quick solution.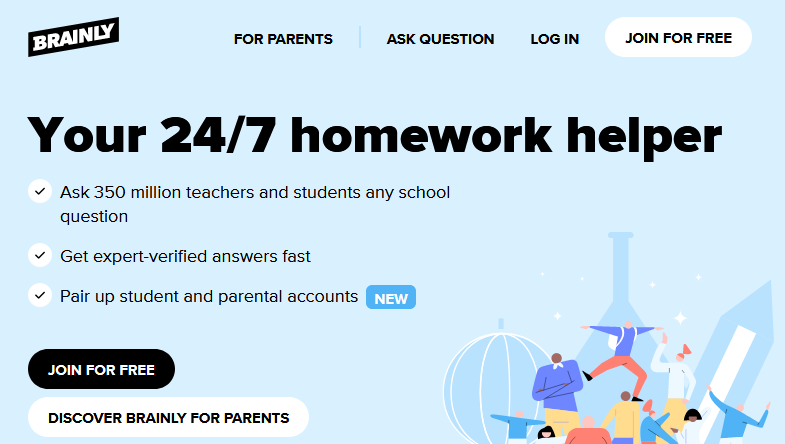 Most times, students that use Brainly have no way to know whether they are getting correct answers to their questions. There are moderators whose responsibility is to make sure the site is safe and ensure the answers submitted are correct. They might not have the capacity to check every given answer on Brainly. When students get answers, they also do not get enough explanation. All they get is a way to quickly solve their problems.
Whenever students answer questions, they get additional points if the student asking the question chooses their answer as the brainiest. Brainly has claimed that their users get answers to their questions fast and their answers are all expert verified. They have built a community of students that help themselves with homework troubles.
How to get Brainly for students
Getting Brainly for students is easy. The Brainly website can be accessed via a web browser. Once you are on the page, click on the Join for free button. Here you will have to create an account from scratch. You can create an account using your Facebook, Google or Apple account. Once you do this, you can start getting help solving your difficult homework. Brainly helps you with solutions for any question. Students in any grade level can be part of this online learning community.
How does Brainly work for students?
Brainly educational app enables students to ask any question of their choosing. They get two answers from other users of the platform and they get to choose whichever one they consider the best. The chosen one gets marked as the Brainliest. The student asking the question and the one with the best answer will get 3 points each.
That's the simple explanation of how Brainly works. Those that keep answering questions will soon become a moderator on the platform. They will be in charge of verifying user answers and removing the wrong ones.
Features of Brainly
Brainly has millions of answered questions and it just keeps getting better. Some of the great features on the platform are:
Filtered answers: Moderators on the app go through all questions to be sure all of them are correct. When students give answers to questions, the moderator will check them just to be sure. Brainly ensures its users get high-quality services.
Earning Points: Students are encouraged to participate with the point earning system. They keep growing in ranks when they keep solving problems. This helps to foster engagement and interaction on the app.
Availability of answers: Brainly claims that students get answers to their questions within ten minutes. The platform is fast and keeps helping students academically.
All subjects: Students can access solutions to any subject on Brainly. They can ask for problems in Mathematics, Geography, Arts, Computer, Social Studies, and any more. It covers all education levels like college, high school, and middle school. Brainly is a great app for all.
Conclusion: Brainly for students
In summary, Brainly is a dependable application used by students to solve homework. Teachers and learners are given the chance to answer questions on the platform. The software encourages engagement. It is also a reliable source of learning for students who are stuck with homework. This post has given you guidelines on how you can be part of this community of online learners.
Related: