Others
How to get Edgenuity for students
Edgenuity is one of the top providers of online learning solutions. They provide the necessary tools and features to enhance learning and help students excel academically. Edgenuity creates an online platform that provides opportunities to help and improve students results. The platform uses technology to help students achieve their full potential.
It is necessary to have a different approach to learning given that students have different needs. Traditional learning does not work for every student. Edgenuity provides flexible solutions that will provide teachers with various ways to customize their lessons and manage their students. Students are given a personalized platform that will engage and help them succeed. This post will show students how they can become a member of the learning management system.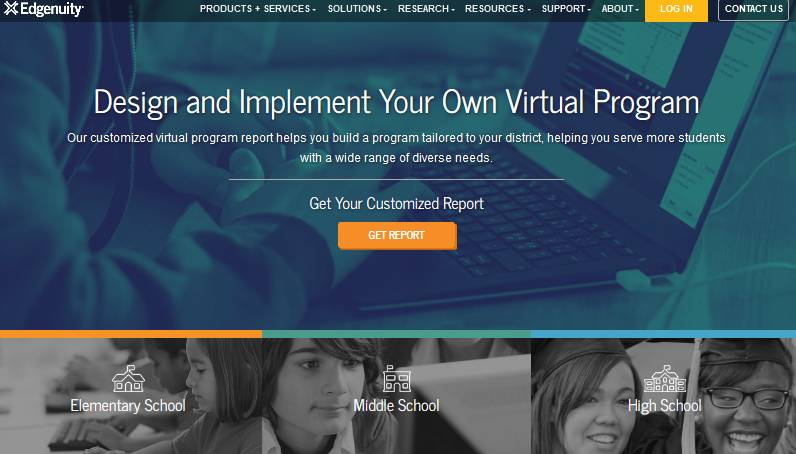 Edgenuity for students: Overview
Edgenuity is a learning management system that provides various access and opportunities to quality education with the help of technology. It aims to help students excel academically by providing them with flexible solutions. Teachers can customize their programs and students can engage with them from anywhere.
Educators on Edgenuity work with school districts to provide whatever they may need to achieve different academic goals. According to a report on their site, Edgenuity has been of service to thousands of schools and more than 4 million students. There are various innovative courses on the platform that engages students and help to maximize their success. Students that are lagging behind in school can catch up using Edgenuity and graduate on time.
Getting started with Edgenuity for students
Students that want to register for Edgenuity will have to contact the Registrar and Academic Support Team to design a plan to meet their needs. This involves reviewing transcripts, checking completed courses, and assessing other requirements.
To begin enrolment for the Edgenuity for students, you need to first go to their official website. Then click on the contact us button at the top right. The new page will load and request information that can be used to contact you by staff. You should provide correct information so that they would get in touch with the available options for you.
After enrolling successfully, you can now proceed to log into your student account using your username and password.
How can Edgenuity benefit students?
Students have different learning needs and teaching them in the same classroom using the same method will be challenging. Edgenuity is an effective learning program that has proven to be very beneficial to students. It provides personalized learning in such a way that students get to learn at their own pace. There are lots of tools and features that can help improve enhance knowledge and they are as follows:
Mastery checks: Edgenuity uses mastery checks to adapt learning to the understanding of every student. Learning is self-paced and they can time their time without any rush. They can choose the time and place they want learning to take place. All that is required is an internet-connected device.
Library: There are various tools that help students with age-appropriate content when learning. They have availability of content to assist all students.
Robust Support: They also have additional support for special needs students. The video captions, text to speech read-aloud function are available for students having challenges learning English.
Offline resources: Teachers can download materials for use offline. This is to allow them to reteach lessons that students might be struggling with.
Summary dashboard: This makes it easy for teachers to measure growth, prioritize lessons and monitor students progress.
Engagement: Students are kept busy on Edgenuity by engaging them with age-appropriate materials. They are taught according to their understanding and then rewarded for their work.
Pricing of Edgenuity
Edgenuity is an online video platform that offers standardized courses for middle and high school students. They provide a safe online learning environment for every student. Teachers can customize the different curriculum for students and they in return can also monitor their progress.
The pricing of Edgenuity depends on the student's enrollment. The license can cost between $350 to $1,000. As long as you can pay your fee, you will have access to the course you have paid for.
Conclusion
In summary, Edgenuity is a platform that helps students aim for academic excellence. It provides the tools necessary to make digital learning successful. It also adds flexibility to learning by letting students take total control of their learning. They have control over the time and place learning is going to take place.
Related: