Microsoft
Download Microsoft Project student version – Full version with discount
As a student managing your project is the key to doing well at school. Although there is a lot of project management software available on the internet, people prefer to use the Microsoft Project management solution. And that is why we have put this article together to explain to you how to download the Microsoft Project student version. What is Microsoft Project? Microsoft Project was developed by Microsoft for you to do project management with ease. Also, the program comes in many versions but all enable you to arrange work and the people you are collaborating with to ensure you finish your project on time. Besides, project management software helps you to understand the project, so you are able to communicate and show project information, manage finance and the project timelines smoothly.
The Microsoft Project is a stand-alone software so you can buy it and use it on its own just like your Microsoft office software. Although the newest version of the software is Microsoft Project 2019 which you can try for 30 days, we will focus on the Microsoft Project 2016 that you can try for 180 days. Also, it has both professional and standard versions. Of course, the professional comes with more advanced functions.
In addition, the standard version is a single product without a cloud connection and it does not have project portfolio management, enterprise resource planning, and customer relationship management. But both versions can run on a desktop computer and are able to get updates of projects that you are managing. So without further delay, let us show you how to download the Microsoft Project for student version right away.
Microsoft Project Student Download Version
Limitations of MS Project free trial software
The Microsoft Project free trial 2016 software is a fully functional copy. The limitation is the trial period which is 180 days. However, by the time it expires, you would have mastered how the software works.
In addition, you have another opportunity for a trial of Microsoft Project 2019. But, you will be able to try the software for only 30 days on either the Project Online Premium plan with a partner. Or try the Project Online Professional plan alone. But, the limitation is the short period and because they are web-based. Besides you cannot try Project Online Essentials.
Steps to get Microsoft Project as a student using the free trial
There is no student version of Microsoft Project. But Microsoft will allow you to download and use the free trial version of Microsoft Project. So, as a student, you can start from there. You can get the free trial download from the Microsoft evaluation centre.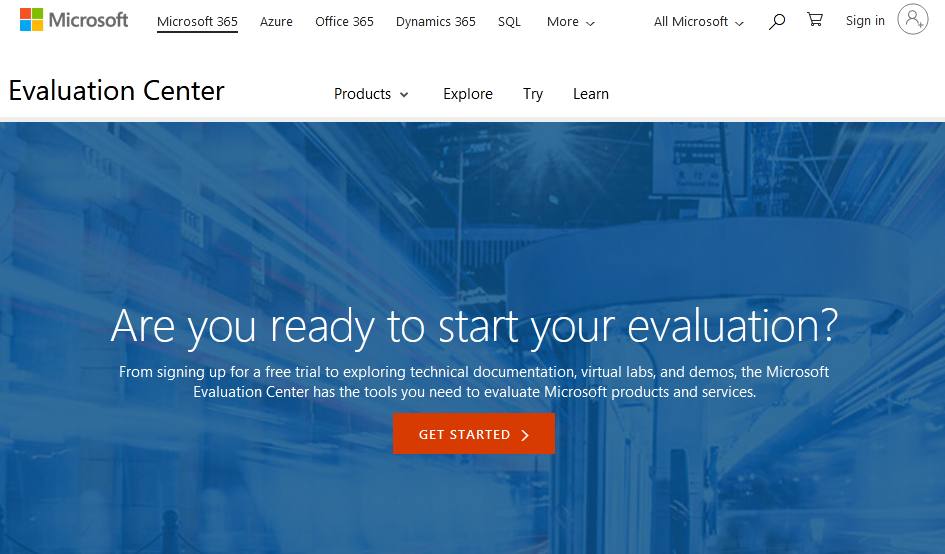 To begin the process, do a Google search for "Microsoft Project 2016 evaluation" And look out for the Microsoft TechNet Evaluation Center website and click on project professional 2016
Also, click on evaluate now and select project professional 2016.
And the Project Professional 2016 evaluation link will display. It is for 180 days. And under it, you will be told to "sign in to download project professional 2016"
Now, Sign in with your Microsoft Account by entering your Email and password.
At this point, you will be redirected to the former place where you had the "sign in to download project professional 2016.
Registration of software
For you to get the Microsoft Project student download version, you need to complete the form on the evaluation website. So, go on and click on the "register to continue button" and fill a form to provide Microsoft with your name, email address, language and country, and so on. After that, state the software version. If it is for a 32 or 64-bit system and then submit the form.
The product key and the Installation of Microsoft Project student software
Getting the product key will enable you to make use of the Microsoft Project student version for a trial period of 180 days. So, follow these steps to get the key.
After you have completed filling the form, then click the Continue button. So that Microsoft will send you the product key.
And then, copy the key so that you can use it to log on to the program when you sign in for the first time.
What you need to do next, is to click on the Run button and install the software. Follow onscreen instructions to install it.
Also, you can launch the program after the product finishes the installation.
You can start using it for the next 180 days.
Conclusion
If you wish to be a successful project manager, you must use a project management application. In this article, we explained how to download the Microsoft Project student version. But, there is no student version. Instead, we showed you how to get the Microsoft Project free trial or evaluation software for your desktop computer from the Microsoft website. Besides, you can use this software to understand how the program works before you buy it. We hope you are able to download software easily using this article as a guide.
Related: