Services
How to get YouTube premium for students
In this article, you will discover how to get YouTube premium for students. What is YouTube? YouTube is a website where you share videos. The company has its head office in California in the United States. It was created by 3 ex-staff of PayPal in February 2005. Then, was later bought in November 2016 by Google. It is now one of its subsidiaries.
Overview of YouTube Premium for Students
YouTube allows you to share your knowledge. Also, you can share your area of expertise and creativity. So, you can open your own YouTube channel. Then, start sharing your expert opinion. In a short while, people will follow you. The bad part is that these videos also come with lots of advertisements. But, if you get a YouTube premium free trial, you will be able to watch videos without ads. You can also download videos and watch them offline, play videos in the background, browse music with an improved YouTube app, and so on.
Furthermore, there are two Student Membership Options available. With these options, you can explore on YouTube as a student. These options will also enable you to improve your experience on YouTube. So, as a student, you can sign up for either a YouTube Music Premium at $4.99 per month or YouTube Premium membership at $6.99 per month. Both options allow you to get the same benefits. This you can get at a discounted rate. You may wish to compare both options to decide which one is right for you. To do this, visit the paid membership options page. But to get the discounted rate, you must be eligible. You must also live in the country where student membership is currently available. Moreover, you can try the service for 3 months free.
Get this free trial instantly. Here are the steps for getting the YouTube premium for students.
YouTube premium for students
YouTube student membership eligibility requirements
You to sign up for a YouTube student membership? Then, you must be registered as a student at a higher education institution. You must also be in a place where YouTube student memberships are obtainable and which SheerID has accepted. Also, eligibility of your institution is verified by SheerID.
You can start your eligibility inquiries by checking whether your school has student plans: Follow these steps:
You can go to the Student Plan page for YouTube Premium or YouTube Music Premium.
And choose Get Student Plan.
And then type in the name of your school on the SheerID form. If your school appears that means student plans are available.
So, SheerID will have to verify your student status.
Send or upload your student ID or enrollment letter by email to SheerID at customerservice@sheerid.com for the verification.
And, if you satisfy all the eligibility requirements for a membership, you will be qualified for up to four years of student membership. But you must re-verify your eligibility every year.
Student membership locations
It does not matter how much you want the YouTube premium for students subscription. Firstly, find out the locations where YouTube student memberships are available, presently. If your country is listed, then you can apply for the discounted membership.
Steps to start YouTube premium for students
Follow these steps to become a YouTube Premium member. This membership will allow you to gain access to benefits on YouTube, YouTube Music, YouTube Gaming, and YouTube Kids.
Go to YouTube.com/premium/student on your computer or mobile web browser.
And, select Try it Free.
Follow the steps to complete verification with SheerID. You will be verified immediately and redirected to YouTube to carry on the signup process.
 But if you were asked to upload an additional document, after review, you will get a confirmation of your eligibility status, in 20 minutes if you live in the U.S. and 48 hours in all other locations.
Also, if you became eligible through an additional verification step, you then have to log back into your account. So, go to your profile by tapping on your profile picture. Then, select Paid memberships. Next, you will see a notification prompting you to finish signup.
Next, choose your payment method or add a new payment method.
And then Click Buy to complete the transaction.
Finally, you can visit com/paid memberships to view details about your membership. You can also view the date and amount of your next payment.
That is how to get YouTube premium for students
How to re-verify your student status annually
Student memberships to YouTube Music Premium or YouTube Premium will last for 4 years.
However, you must verify your status as a student annually. This is to keep your discounted student pricing. To remind you to re-verify your student status, you will receive an email or in-app notification. This mail will be sent to you close to the end of each year of membership.
So, begin your renewal 30 days to expiration. Visit https://www.YouTube.com/paid_memberships to see when your student status ends. Then, send an email to SheerID at customerservice@sheerid.com to do the verification again.
So, that is how to re-verify to keep your YouTube premium for students benefit.
Review of YouTube premium features
Listen to ad-free music on Google play
Also, listen in the background
Get Music downloads in the app
Watch ads free video
Also, play in the background
And download in the app
Watch all the YouTube originals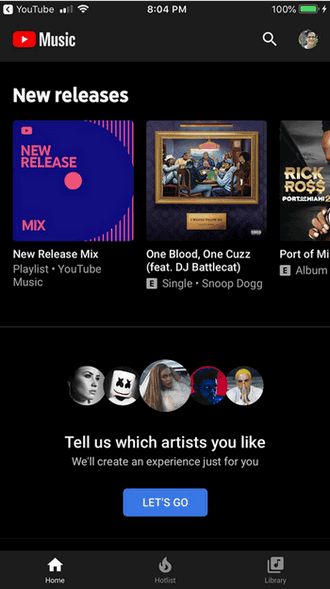 How to cancel your membership
You have the power to cancel your YouTube paid membership at any time. Note, that when you cancel, you will still have access to your paid membership benefits. This will be until the end of your monthly billing cycle.
Conclusion
In this post, we explored how to get YouTube premium for students. First, find out if YouTube student memberships are available where you live. Second, check the eligibility criteria. This is to confirm whether you qualify. If not, try to meet the eligibility. Then sign up for a free trial. Enter your credit card information. Also, you can cancel your subscription anytime during the trial to avoid being billed when the trial expires. Enjoy your YouTube premium for student trial. It is for 90 days.
RELATED: