In this article, we will explore how to get iTunes for students. I am sure you know that music is excitement for a lot of people. It is like a balm for healing a wounded soul. It creates joy and happiness when you are sad. Also, the genres of music are many but due to advanced technology, you can now play music in digital media. Besides, there are several streaming services on the internet. Apple that owns iTunes is one of them and it offers amazing services.
So what is iTunes?  iTunes is a store for selling music. Typically it is a jukebox. You buy and own the licenses to songs in the store enabling you to download them to your devices. It is different from Apple music which offers a streaming service that you get by subscription to access the list of songs. Whereas, iTunes software allows you to include, organize and play music, video, audio content and sync them to your other media devices.
Furthermore, you can use the iTunes app just like another media player in your Mac and Windows operating system. And, with its iTunes store, you have access to use wide-ranging portable digital media on your iPhone, iPad, iPod touch, and to play music videos and watch movies. Finally, you can get iTunes for students by using the Apple music streaming service. But you must meet the eligibility criteria to get student pricing. The plans include Individual, Student and the Family plan. The student plan costs $4.99 monthly. But, if you are a student, and wish to get an Apple Music Student subscription, you could receive a discounted membership of up to 2 years though, not at a stretch. So, in this post, we will discuss how to get iTunes for students right away.
Eligibility criteria for Apple Music Student Membership
But to be eligible for an Apple Music Student Membership, you must be a student studying a bachelor's degree, post-graduate degree, or equivalent Higher Education course at a University, College (the US only) or Post-Secondary School (Canada only).
And in Japan, Junior, technical colleges, and special courses qualify to join.  You can find out more about those countries and regions.
Besides after joining Apple Music as a student, the UNiDAYS, a student validation service must verify that you are truly a student in a higher institution and continue to do so from time to time.
System requirements
Software: Windows 7 or newer, 64-bit editions of Windows require the iTunes 64-bit installer, 400MB of vacant disk space Hardware: PC with a 1GHz Intel or AMD processor and 512MB of RAM. Can play standard-definition video from the iTunes Store, an Intel Pentium D or quicker processor, 512MB of RAM, and a DirectX 9.0–compatible video card is required
Software: Mac computer having an Intel processor, can play 720p HD video, an iTunes LP, or iTunes Extras, a 2.0GHz Intel Core 2 Duo or faster processor is needed, OS X version 10.10.5 or newer and 400MB of vacant disk space
Steps to get iTunes for students using Apple music student plan
You can join apple music using various devices like your iPhone, iPad, or iPod touch, Android device, and Mac or PC.  However, in this post, we will explore how to get iTunes for students using Apple music for student plans on your PC or Mac.
But, if you wish to join as a new member of Apple Music using other devices, you can. Learn more.
Launch iTunes on your PC or Mac.
In the higher-left corner, choose Music, then, click "For You" at the top of the iTunes window.
And if it is your first time joining Apple Music or yet to use a trial before, click on the trial offer.
But, if you had signed up before to Apple Music, just click Sign In, and change to a Student subscription.
Also, click the Get Started tab, and then select College Student or University Student.
Next, click Verify Eligibility. At this point, a browser window will open.
Now type in your academic (.edu) or personal email address and look for your institution's name. Note that the UNiDAYS verification service may use this email to confirm your eligibility.
Also, if you already have a UNiDAYS account, just click "Already verified with UNiDAYS?" and Log on using the email address recognized in your UNiDAYS account.
But, if you're studying abroad, first click "Studying outside of [country name]?" and modify the country or region. And you can get help anytime, by clicking UNiDAYS Support.
At this point, you can Sign in to your institution's portal to get iTunes for students using Apple music for student plans.
iTunes for students: To start membership
Note that in some countries and regions, you must be connected to your institution's Wi-Fi network or provide your academic email address to gain access to the Apple Music offer.
After you have signed in and it is confirmed that you are a student, you will be redirected to iTunes to finish the membership process.
So, if you're joining Apple Music for the first time, click on the offer for a trial to begin your Student Membership. If not, you can click Start Student Membership.
And when you get a prompt, confirm your Apple ID. But if you don't have an Apple ID, click on Create Account.
Next, you have to confirm your billing information. However, you will not receive any bill until the trial ends. So make sure you enter a suitable payment method and then click Join.
Also, you will have to agree to the terms and conditions.
And then select genres and artists that you prefer. You may also view what your friends are listening to and receive alerts when artists release new music.
That is how to get iTunes for students using Apple music for student plans.
Features of the apple music
you have 50 million songs, plus your entire iTunes library
and can Listen online or off
enjoy a Free trial with no commitment
you can Stream ad-free music and music videos
able to Download 100,000 songs to your library
have Access across your devices
And you are able to see what your friends listen to often
enjoy original shows, concerts, and exclusives
also, Beats 1 live and on-demand radio shows
get access for up to six people
you can have a personal account for each family member
in addition, you can share what you want, when you want or not at all
capacity to share iTunes purchases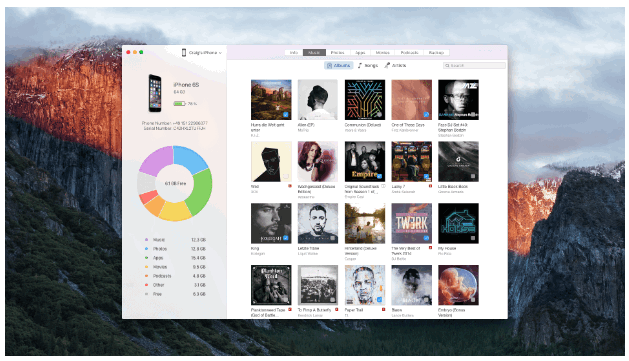 Apple music plans and prices
Here are the plan and the prices with different features. The Individual plan is at $9.99/mo. While the Student plan costs $4.99/mo and the Family plan costs $14.99/mo. Learn more
How to cancel a free trial on your Mac or PC
You should, however, note that if you cancel Apple Music, you will no longer have access to the Apple Music catalog, or to any music that you added to your Library and the features of Apple Music when the current subscription period expires. But if you cancel during your trial period, you will instantly lose access to the catalog and features of Apple Music.
To cancel using the Mac or PC on which you signed up for Apple Music, click this link and View my subscription and follow the steps to cancel your subscription.
iTunes for students: Conclusion
In this article, we explained how to get iTunes for students. Since iTunes is just a music store, we used showed you how to get Apple music for students. To get it, you have to be eligible as a student and sign up for it using your Apple ID and payment card. Also, you must stay in the regions or countries that are eligible to get the offer.  Furthermore, you could receive up to 48 months trial though not at a stretch when you sign up. But you have the chance to cancel if you wish to stop the service to avoid recurrent billing. We hope this guide; will enable you to try apple music today with ease.
RELATED: