AWS is an acronym that stands for Amazon web service. It is a platform that offers easy, flexible, and cost-effective cloud computing solutions to its users. Cloud computing on its own is the storage of data and accessing the same data over the internet. This means data is not stored on your personal computer but on the internet. So, you will be able to access data from a remote server. AWS for students is also available to teachers and institutions.
As a student, there are numerous ways AWS can benefit you. You can have access to free learning opportunities using the AWS Educate Cloud Career Pathways and their online workshops and webinars. This will enable you to continue building your cloud skills. The AWS Educate platform has been used in over 200 countries and it connects thousands of students, educators, and institutions. You can take advantage of this platform to learn programs to develop skills in your chosen career. Furthermore, AWS for students also helps to connect companies that are looking to hire students with cloud skills.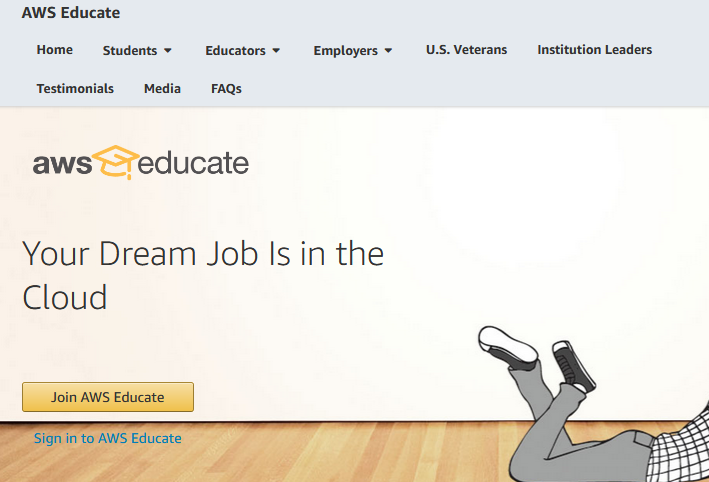 AWS Computing services
As a student, when you use AWS, you get to access various ranges of cloud-based products. They include databases, mobile, development tools, storage, enterprise applications, networking, and analytics. Some of the cloud services that Amazon offers include:
Elastic Compute Cloud: This is a cloud machine with OS-level control and you can run it anytime you want.
Elastic Container Service for Kubernetes (EKS): Students using the AWS platform, this is another tool you will have access to. With this tool, you can Kubernetes on the cloud environment without any prior installation.
Elastic Beanstalk: With this tool, you can deploy automatically and access resources such as a scalable production website.
LightSail: This is an automatic cloud computing tool that deploys and manages computer, networking, and storage capabilities that are needed for successful running applications.
AWS Lamba: With this tool, you can run functions in the cloud. It helps in saving costs as you only pay anytime your functions execute.
Benefits of AWS for students
AWS offers students access to the AWS Educate Student portal and online labs. Furthermore, they also get a grant of about $35 which is in AWS credit. Students that are part of any AWS organization will be eligible for $100 grants. The main purpose of AWS for students is to help education institutions worldwide to train students. The students must be willing to learn and power a cloud-powered world.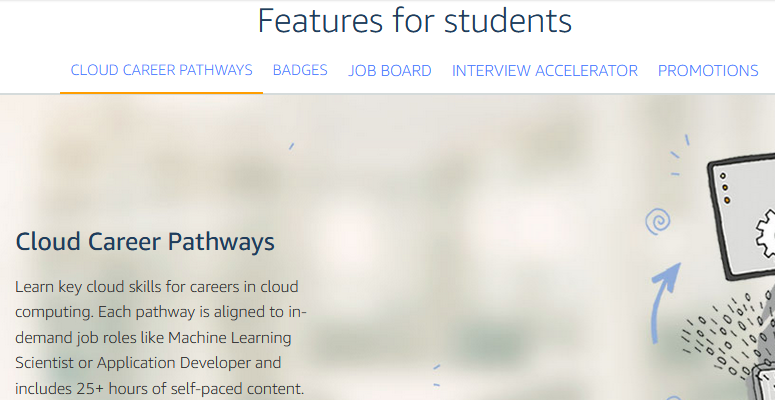 Educators and students that are using the AWS platform will have access to various resources. They will be given AWS credits that can be useful for then in projects and also courses. There will also be content that they can access for free for their various courses. Furthermore, students using the platform will be able to get AWS training resources either at discounted prices or for free. Collaborating online for network opportunities will be made available.
How to get AWS for Students
AWS is a worldwide program that students can apply from anywhere. If you want to begin your AWS registration, then you need to visit their official website (awseducate.com). Scroll down to the middle of the page. Now, click on the Join AWS Educate that is on the left side of the page.
The next page will require you to choose your role. There are five roles listed there, since you want AWS for students, you will have to click on the student. Now, you need to fill in every detail about yourself in the form. Type in your name, institution, country, email, and all required information. The email you will enter must be the one given to you by your institution.
After entering all correctly, click on Next, and the next page will require you to accept the AWS terms and conditions. Once you read through, click on the "I Agree" checkbox and click submit. After completing all the registration, you will receive a mail that will verify your address. Check your email and follow the next instructions.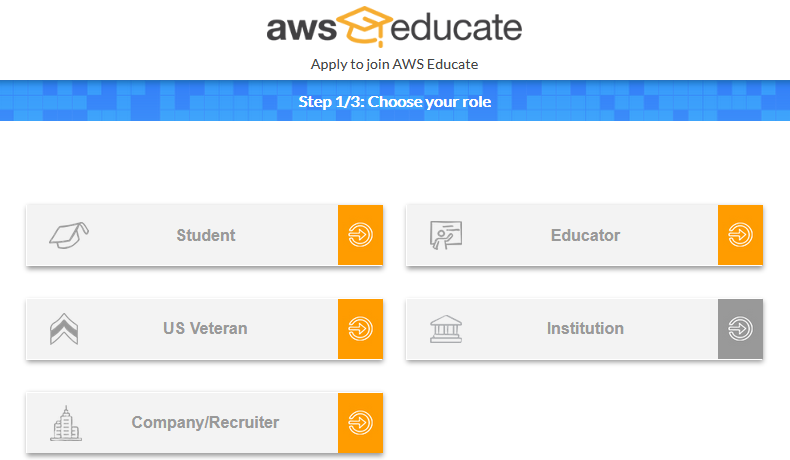 AWS for students: Conclusion
In summary, AWS for students is a great software for students to learn, train, and graduate after gaining cloud-powered skills. As long as your institution has been accredited and approved by AWS, you will be able to apply. You will have access to their students portal, online labs, and AWS credits.
Related: