Tools
How to get Slack for students
In this article, we will share how to get slack for students. If you are a teacher or administrator, finding out ways to manage the class and collaborate with your student will be uppermost in your mind. Hence you are always looking out for ways to improve your students learning and class administration. Well, you can do that using Slack.
What is Slack?  Slack is a cloud-based software that focuses on how to collaborate in the workplace. It seeks to combine with other products your organization uses. And to increase productivity by making communication easy among teams in the workplace. Also, any group can use Slack. It has both a free and premium plan for business and individuals and now slack for education and nonprofits. However, to get the best features you need to upgrade to the paid platform, while education and nonprofit organizations are entitled to discounts.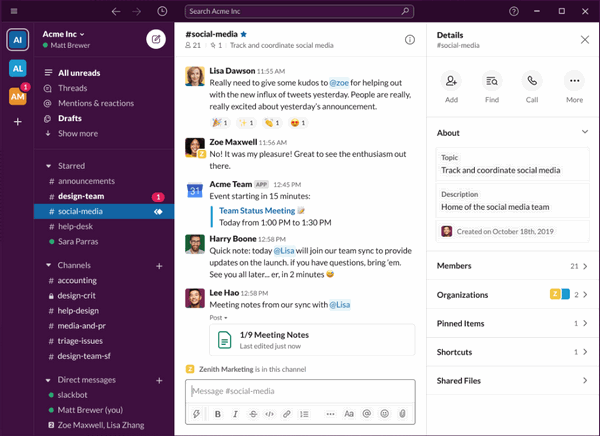 To qualify for the discount you must apply from eligible groups like Non-profit educational institutions, accredited primary, secondary, and tertiary institutions, and Student groups from any of the above School districts and regional service agencies. Your application will be reviewed and once it is approved, then you will be able to upgrade from the free plan to the Slack for Education and you will get a discount of up to 85% on either the Standard or Plus paid plans at the checkout point. Therefore, let us show you how to get slack for students right away.
Limitations
Anyone under 16 will not use Slack, Affiliated hospitals, medical centers, and patient care facilities are not eligible. Also, Federal and state (or equivalent) government offices, such as Departments of Education, are no qualified.
How to apply for Slack for Education and get slack for students
Here is how to apply for Slack for Education. If you do not have a Slack account before, you will need to sign up first and create a workspace.
But those already on Slack can submit their application right away. Just go to the Slack for education page, and fill the form.
You will need to enter basic information like your institution and Slack workspace.
And then attach some document to verify your claims of nonprofit or accredited status. The document includes a letter from a tax service or your school's central administrator.
In addition, your application to get the Slack for education will be reviewed soon. While that is going on you can use the "Free plan". But if you are not approved then you can reapply in the future.
And once your application is approved then you will be able to upgrade from the free plan to the Slack for Education Standard or Plus paid plans.
And you will get a discount of up to 85% discount on the Standard or Plus paid plans at the checkout stage.
But assuming you had paid earlier for a plan, you will see the discount on your workspace account page.
That is how to apply for Slack for Education and use it to get slack for students
While you wait for the approval, use the FREE plan.
Steps to get slack for students using the FREE plan
Go to slack and Sign up to create a workspace to use the free plan while the review of your application is going on.
In the new page confirm your email address By entering your .edu email and then click on Confirm to proceed.
Next, enter the title of your project and click next and also add team members working on the project with you.
Then, you will see a new page. Click on see your channels in Slack to see your personal Dashboard.
Furthermore, click on Finish Signing up, and enter your full name and your password on the platform and click Next.
Review your team's details. You will see the name of your company and a URL that Slack formed with the name of your company and Slack.com. If you are okay with it you can click the Finish button. Note that you will use the URL to sign in to slack.
Next, explore slack to learn how it works.
Also, you will get an email link that you can use to invite and add more people to your team. You now have access to the platform for the free account. And your workspace is now using the free version of Slack.
Benefits include 10k searchable messages, 10 apps and integrations, 1-to-1 video calls, and two-factor authentication, the free version gives your team access to Slack's basic features.
That is how to set up the free plan as you wait for approval of your application to get slack for students.
Price and Plans
Check your workspace's billing history to view available credits and their expiry dates. Once you get the message from Slack that your application for Slack for Education is approved then you can Upgrade.
How to Upgrade:
And to upgrade look at the top left side of your page near the name of your company and click on the drop-down menu. You can pay with credit card plus your team member's credits if you have any.
Next, select Upgrade plans.
And then select either, standard plan priced at $6.67 for small or medium business. The Plus plan for larger businesses cost $12.50 and Enterprise Grid for very large businesses and you need to contact the sales team.
Click on any plan you like and enter your payment details and pay then check to see that you got your discount.
Finally, submit your entries by clicking on Review order.
Slack for students: Conclusion
In this post, we explained how to get slack for students. There are no particular plans for students. But your College or school can apply and get up to 85% discount on Slack for Education plan. Before the approval comes, your school can use the free plan. But once Slack approves the application for education plan, then you can use the platform with the students to collaborate and get more done.
RELATED: