Software
PSPICE 9.1 Student Version Download – Full Version (Windows/Mac)
In this post, I will guide you on how you can download PSPICE 9.1 student version. SPICE is an acronym that stands for Simulation Program for Integrated Circuit Emphasis. The PSPICE software is a simulator that is useful in designing and testing the behaviour of circuits. Engineering students can get this software to gain the knowledge they will need to excel in the professional world. PSPICE consist of lots of tools that will launch them towards academic success.
The software has been offering students a free version to aid their learning process and equip them with all they need to succeed. With the student version of PSPICE 9.1, students will have access to the complete academic suite. They will be able to use it for their projects and lab work. We will give you tips on how to download and install PSPICE.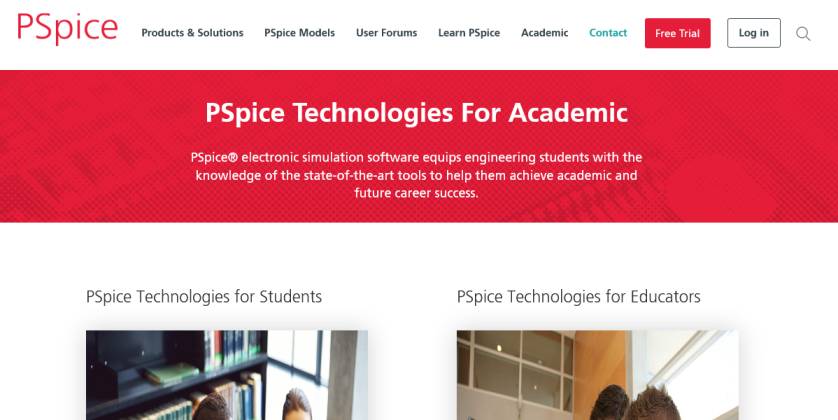 PSPICE: Overview
Personal Simulation Program with Integrated Circuit Emphasis is a complete analogue simulator that has support for digital elements. The software comes with a simple graphical interface that gives users the platform to solve any design challenge they want virtually. PSPICE also integrates with Cadence PCB schematic entry solutions. Students can download and install the software so as to gain knowledge of important simulator tools. The student version of PSPICE 9.1 is available to be downloaded for free.
When you download PSPICE as a student, you will have access to tools that are used by engineers. You will be able to understand circuit performance and relationships with various design scenarios and analyses. Furthermore, you can also use PSPICE in the simulation of complex mixed-signal designs which has digital and analogue parts in supporting models like pulse width modulators, IGBTs, DACs, and ADCs.
How to get PSPICE 9.1 Student version
You can easily download the PSPICE 9.1 student version. The first step will be to go to the PSPICE academic website. Once on the page, scroll down and click on the "Download PSPICE student version". Once you are on the page, fill the form by the right side to sign up. You will have to enter your name, university, email, country, and also upload the soft copy of your identification card. This is to confirm you are a student of an eligible college.
Once you click submit, you are a step closer to begin downloading the student version of SPICE 9.1. When you download this version, you will have access to all the tools that will enable you to function well in a job environment. The student version has the complete suite and it will give you the chance to:
Build and practice your skills to create that school project
Gain relevant skills that will get you ready for your career in electronic design and engineering
Access tools that are used by leaders in the industry
Show your creativity in creating amazing projects
Installation of PSPICE 9.1
After downloading the student version of PSPICE 9.1, the next step will be to install the software on your computer. To do this, you need to extract the file. Then click on the setup from the extracted files. To run the setup, you need to give it authorization. Do this and it will begin to run on your computer
You will receive various prompt messages, go through them and click on yes. Then you need to give confirmation to also download the schematics of the software. When you select OK on all prompt messages, the software will begin to copy the PSPICE to your computer. When running the setup of the PSPICE 9.1 student version, you will be unable to run any other application. The installation will take some time, once it is finished, click on OK.
After the installation completes, you can now search for PSPICE by typing schematics in your search box. Open the application and you can begin to draw and analyze circuit designs.
Minimum System Requirements for PSPICE 9.1 student version
After downloading and installing the student version of PSPICE 9.1, you need to ensure it runs smoothly on your system. To do that, ensure your computer meets up with minimum requirements which are:
Operating System: Windows 7 (Professional, Home Premium, Ultimate, & Enterprise), Windows 8 (All service pack), Windows 10, Intel, Pentium 4, AMD Athlon XP 2000 with multi-core GPU
Free Disk Space: 50 GB
Resolution: 1024 x 768
Virtual memory should be twice physical memory
Ethernet Card (network communications and security HostID)
Three-button Microsoft compatible Mouse
Features of SPICE 9.1
Some of the new and latest features of PSPICE 9.1 you will have access to when you download the student version are:
Virtual prototyping
New functions for behavioural models
TinySwitch-III and Optocoupler device models
Support for TCL 8.6
64 Bit simulation engine and result analysis
Conclusion
Finally, you can download the student version of PSPICE for free following the guide in this post. The software is recommended for all engineering students. It equips them with tools and skills that will be relevant career-wise. With the complete student's suite of PSPICE, you will be able to analyze the behaviour of the electric circuit board.
Related: