Software
QuickBooks for Students Download (Windows And Mac)
As an Accounting student, having access to valuable accounting software will no doubt improve your academic work and future career. There are several online accounting service providers but QuickBook's offer to students and educational institutions are rare. That is why in this post, we will explore the QuickBooks for students offer to give you access to use its software for a whole year.
What is QuickBooks? QuickBooks is a business accounting software program small businesses use to manage sales and expenses. Moreover, the software can integrate with apps like PayPal and Shopify. It also, captures receipts and premium users get customers services Support when they need help. Besides, you can use it online and on Desktop computer. Other benefits, includes using software to track daily transactions, make an invoice for customers and pay bills. Besides, you can use it to generate reports for planning and tax filing, and so on.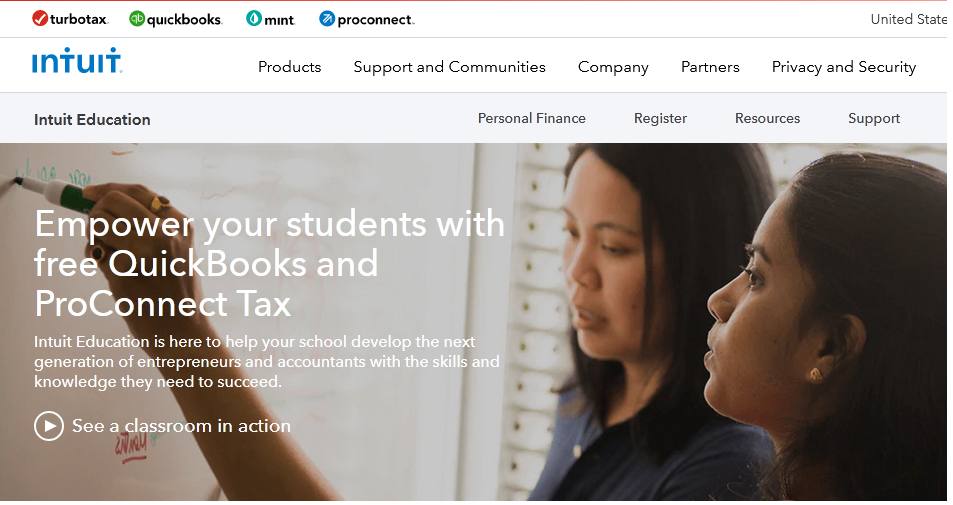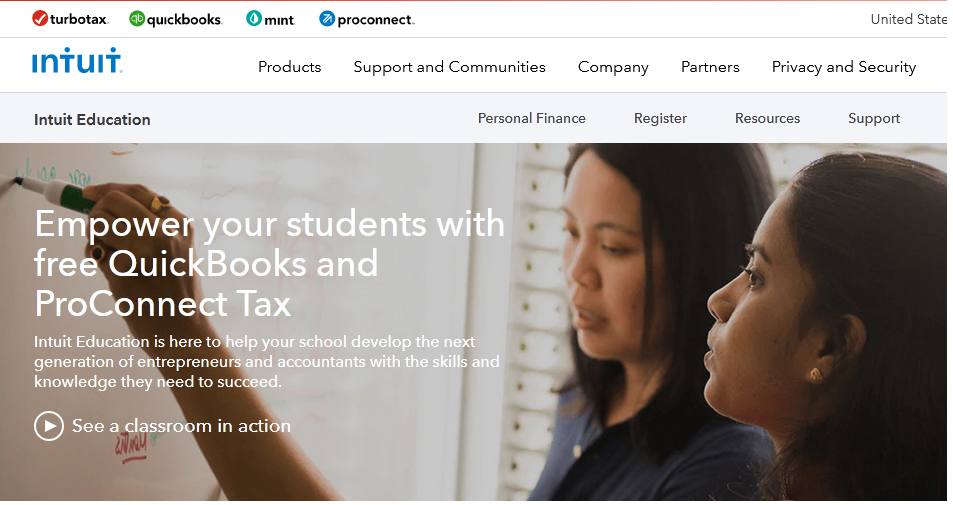 And students at recognized US academic institutions are qualified for a one-year trial of QuickBooks Online plus a five-month trial of QuickBooks Desktop. However, to get the software, as a high school student, you should make sure that your teacher fills the form at the trial page to register your college for the program.  Also, existing Educators, Students, and Staff at accredited US educational institutions are qualified for free trials of Intuit software. But the information you submit (the student) must pass a verification exercise carried out by a third party verification service called SheerID appointed by Intuit the QuickBook's software developer. Finally, you can use the software on both the macOS and Windows computers. So, here are the steps to enable you to get the QuickBooks for students right now.
Steps for getting QuickBooks for students
Students at qualified academic institutions can unlock the free license, by filling a form and asking their teacher to do the same. Let us see the steps quickly.
Visit intuit.com student trial page to fill the form for the offer.

Fill out the form

Fill the form with your personal details by entering your first and last name, email address and date of birth.
Enter your School Information. Type in your School Name, Major, School type, Year of graduation, Select the QuickBook's Desktop Version you prefer (2017- 2019) and then click on Verify and continue.
Intuit the developer of QuickBooks will verify the information you have submitted using a third party Verification services called SheerID. This is just to confirm whether you are eligible for the service or not. They will also use the information to manage your free trial and send you newsletters too.
Also, you should make sure your school Teacher completes the Educators registration form to verify your school's eligibility for a free license for QuickBooks Desktop.
Once verification is complete, you will get access to set up your account and to download software for your desktop computer. And also have access to the QuickBooks online platform.
That is how to download QuickBooks for students.
Learn how to use the QuickBooks desktop and QuickBooks online.
QuickBooks for students –  Features and Benefits of the online service
Prepare students for the job market: Learning QuickBooks Online and ProConnect Tax Online will give you the practical skills you need now, for the time you will start work in the future.
Complimentary software: It does not matter whether your college teaches a full accounting or tax course, or just a module in a class; you will get access to student's free software once you register for the Intuit Education.
Access to resources: The Intuit education team will help your school choose the right resources for itself and its students. This will save time for creating lecture presentations and classroom exercises.
ProConnect Tax Online: Where your college offers lectures on tax, ProConnect Tax Online will help your school prepare students for their future careers in the accounting field.
After registration, you will gain access to QuickBooks online.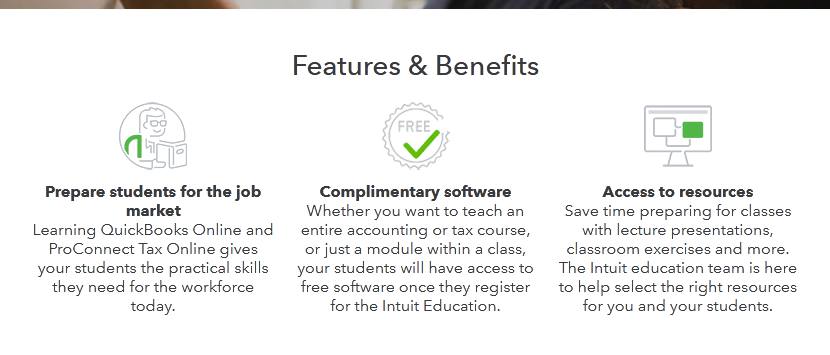 QuickBooks price and plans
Intuit plan and prices start from the Simple start plan at $12, Essentials at $20, Plus at $35 and Advanced plan at $75. But, the Freelancer, for Sole-proprietors, costs $5 per month. Business owners are also free to test drive the plans for 30 days in a free trial. However, to get access to all the plans and prices and features for small businesses, go to this page.
Conclusion
In this article, we explained how to download QuickBooks for students. To get the offer, you need to fill a form on the trial website for educational Institutions. Also, the student's Teacher must fill their own form for the educational institution. And, you must pass a verification test. Once, you pass that hurdle, then, you will get access to set up your account and download software for your desktop. And use it for 5 months. Besides, you will have access to the online version of the software for a year. If you are an accounting student living in the United States get the trial now. You have nothing to lose.
Related: