Services
How to get Pluralsight for students
We are sharing in this article how to get Pluralsight for students. Besides, if you enjoy learning and developing technical skills, then you need to visit the Pluralsight website now.
What is Pluralsight?
Pluralsight, Inc. is an American company with its headquarters in Utah, USA. It is a public company quoted in the NASDAQ that offers online education. Its most used training strategies include using a variety of video training courses for software developers, IT administrators, and creative professionals through its website. At Pluralsight, as an individual or a business, you will get the type of training that you order which students can take advantage of. Additionally, you have live mentoring plus offline access to over 6,000 courses.
Furthermore, you can develop technical skills by learning daily in courses like Development, IT Ops, Creative Professional, Data Professional, Architecture and Manufacture and Design. Besides, everyone has the opportunity to progress through technology and develop the skills they can use for tomorrow. Its training includes the use of assessments, learning paths and courses whose authors are industry experts. Also, businesses and individuals get expert advice across different roles. This is to increase the making of safe products. In addition, they have over 1,500 expert authors. They also have more than 1,100 employees plus the trust by over 70% of fortune 500 companies. Furthermore, they partner with Adobe, Microsoft, Oracle, Google, Unity, and Stack overflow. This is to give technology skills to you. Pluralsight offers a free trial of its best plans but you have to enter your credit card information.
Although, it does not give student discounts, some teachers may qualify for access to limited use of the Pluralsight library. However, University students may qualify for the Microsoft Azure for Student benefit. Therefore, let us explain how you can get the Pluralsight for students.
Steps to get Pluralsight for students using Microsoft Azure portal
Pluralsight has a partnership with Microsoft Azure to give students in the university a free 12-month, 35-course limited library benefit.
Follow the steps below if you are a student to get the benefit from Pluralsight right away.
Go to Azure official website and Click to register for Azure for Students
After registering, visit the Education Hub and click on Software.
Also, click to go to the Pluralsight offer, then click on Activate. This action will take you to the Pluralsight official website where you can redeem your access.
On the alternative, you can click on View Key and redeem the code in this place.
And if you have any questions about Azure for Students, visit the Azure for Students FAQ.
However, note that Premium Pluralsight features, such as Kaplan certification practice exams,

interactive courses

, and

projects

, are not included in the Azure for Students benefit.
That is how to get Pluralsight for students.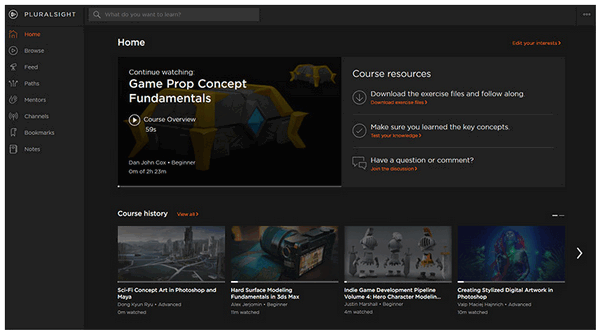 Plans and prices
You may wish to get more training when the Pluralsight for students 12 months access ends. So, here are the plans and prices. They have paid training for personal and business owners. These plans have different features and you can pay either monthly or annually.
The personal plan starts at $19 billed monthly, the personal annual plan is billed annually at $159 while the premium plan costs $239 and it is billed annually.
Their business plan has a professional plan that costs $579 and billed annually per user While the Enterprise plan costs $779 and it is billed annually per user. Learn more.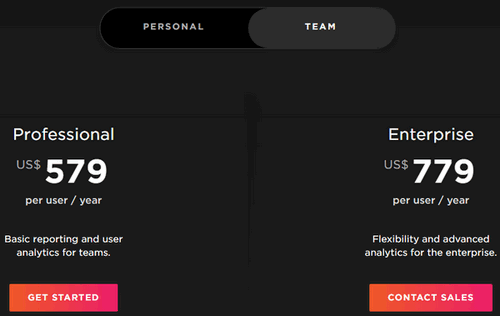 How to Cancel Pluralsight Subscription
When you cancel your Pluralsight Skills subscription, you won't be charged again. This is however different from deleting your account.
Follow these steps to cancel your Pluralsight individual subscription:
On the Account page, click the Subscription & Billing tab.
Next, Click Manage your subscription.
Then, Click Cancel.
Finally, Click Confirm cancellation.
Pluralsight for students: Conclusion
In this post, we explored how to get Pluralsight for students. Furthermore, the company does not offer any discount to students. But it has a partnership with Microsoft Azure for Students in the university to give them a free 12-month, 35-course limited use of its library. And to use the offer, you have to register at Azure portal to gain access to Pluralsights library. So, if you love learning technological subjects, start at once and get the offer now, to enhance your academic competence.
RELATED: