Others
How to get ClassLink for students
ClassLink is an educational platform that helps in establishing a connection between students and teachers. It is a solution that actively encourages online learning. Technology is fast being used as a bridge to connect learners with educators even if they are together physically. There are lots of tools that provide resources and materials that could help students with their education. With this transformation, students now have to manage tons of passwords that are necessary to log into applications and other materials. This problem is what ClassLink sought to solve.
It is a solution that provides the problem of solving too many passwords with resources scattered everywhere. With just a single click, students will have every material they need to start learning anywhere.  The best thing about this is that all they need is a single password to access them. ClassLink is a great tool for students and this post will guide them on how they can become part of the platform.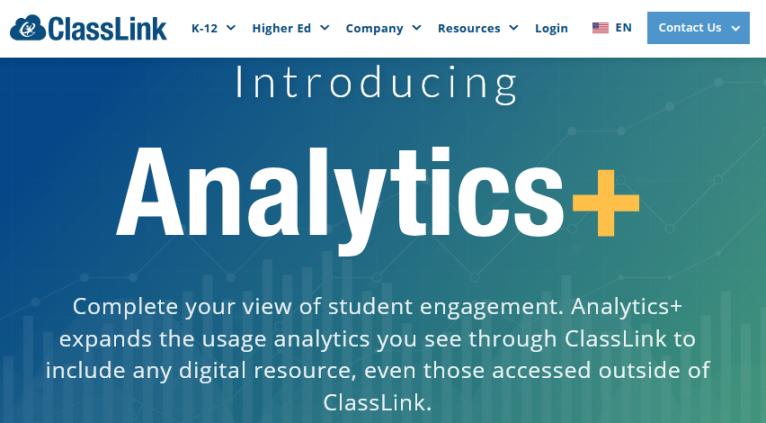 How to get ClassLink for students
Students who are not familiar with ClassLink have nothing to worry about as the software is straightforward and very easy to use. As long as your school has a ClassLink Launchpad, you will be able to log in and use it.
First, navigate to the ClassLink website, click on the login button at the top of the menu. Then try to locate your school's login page. You can do this with your computer. You can also access the platform on your mobile phone by downloading the application. Do that through GooglePlay or App Store.
Students that cannot access ClassLink using the method above can as well find their schools login by visiting Launchpad.ClassLink.com. When on the page, you can click on the Use my Location option. This will display the pages of all the schools around you. Your username and password will be given to you in the school or you can contact the helpdesk for help.
Benefits of ClassLink for students
ClassLink is a tool that is very beneficial to students. It simplifies the learning process and encourages learner's interaction with their teachers.
Accessibility
When using ClassLink, students can access their applications and files on any device and from anywhere. They can do this by logging into their account via a web browser. ClassLink helps eliminate the inability to access educational materials because you are not physically present. All your materials are just within your reach with ClassLink.
Easy sharing
Students and teachers can access files on the school network and share them with themselves remotely. They can also share files on applications like Google Drive, Dropbox, and OneDrive.
Single log in
It can be a waste of time to keep memorizing passwords to enable login to different web applications. With ClassLink, all students need to do is log in just once and have full access to all their apps. This is very time saving and fast.
Management
ClassLink is an excellent management tool. It makes it easy for students to log into all their educational site profiles with just a click. They will be able to access all their educational resources on the platform with ease. There is no reason to keep remembering different user names and passwords.
File Management
Students can work on a file at school and then get home and continue working on that same file with the ClassLink platform. It is very convenient to use.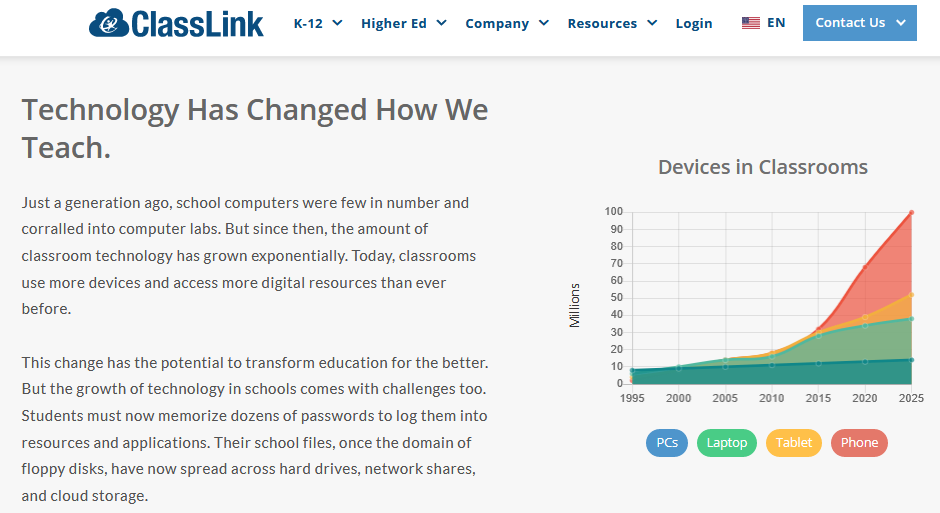 Engagement
With ClassLink, teachers can monitor what students are using their time to do. They are engaged in their educational activities.  My classes features let them view what they are doing and for how long they have been doing it.
Pricing for ClassLink
ClassLink has a free trial period for every user. Once the free trial is over, you have to proceed to a paid subscription as they do not have a free version. However, You can only get the pricing information from the service providers or software sellers.
Conclusion (ClassLink for students)
In summary, ClassLink for students is a remote learning tool. They can use it to manage and have easy access to many educational profiles. There is no reason to keep remembering different passwords and ClassLink provides a single sign-on. This post has explained how easy it is for students to start using the ClassLink software.
Related: