Autodesk
Maya Student Version Download (Full Version of Autodesk Maya)
In this article, you will learn how to download the Maya student version of the Autodesk software. However, making quality films has become easier with the use of computer programs developed to help professional filmmakers to do their work easily. Therefore, if you are a filmmaker and want to make epic movies where you transform fluids, hair, and clothes, then, you would need the Maya software.
What is Maya? Maya is software developed by Autodesk for carrying out 3D modelling, animation, simulation, and rendering. Also, it has a complete toolset for making animation and motion graphics. It comes with a fresh visual environment for programming, that enables you to create spectacular effects in minutes. And it also gives you the capacity to do virtual reality and create characters easily for your films.
Besides, if you are a student, professional filmmaker, architect, or engineer, you would like to keep using Autodesk Maya software. Hence, in this post, we will show you how to download the Autodesk Maya student version. Moreover, you can use Maya for making feature films for television. A clear example, where they used Maya for film production is the Harry porter and Game of Thrones, and so on.
The software is powerful and the developer is generous to make this product that retails at $185 per month, available for a free trial and download. Moreover, if you are a student, you have more advantages because you can use the latest version of Maya software longer since it is for educational purposes. So, without waste of time, let me show you how you can get the Autodesk Maya student version right away.
Maya student version – System requirement
Make sure you confirm the specific system requirement for the student version you wish to download. Therefore, before downloading the software confirm from the Autodesk website.
Download Autodesk Maya Student Version
Autodesk offers educational licenses of Maya that you can use for 3 years only. And you can get the software on Autodesk's website. So, follow these steps to download it.
Start by Signing In if you already have an Autodesk account. But, if you don't have one, then you need to click on CREATE ACCOUNT for a new account.
Type in the needed information on your educational institution and choose your field of study.
At this point, you now have access to the Autodesk Education Community.
Next, choose the version you want, the operating system of your computer, and your language.
You will see the serial number and product key on your computer screen. Also, Autodesk will send this same information to your email address.
Next, Click BROWSER DOWNLOAD.
And then install the free version of Maya.
Notice that when you are installing the Autodesk software for the first time, you must enter the serial number and product key to unlock it.
And when you launch Maya software the first time, you should activate the license.
You can start using your Maya student version immediately.
Features of Autodesk Maya Software
Let us see other awesome features of this product.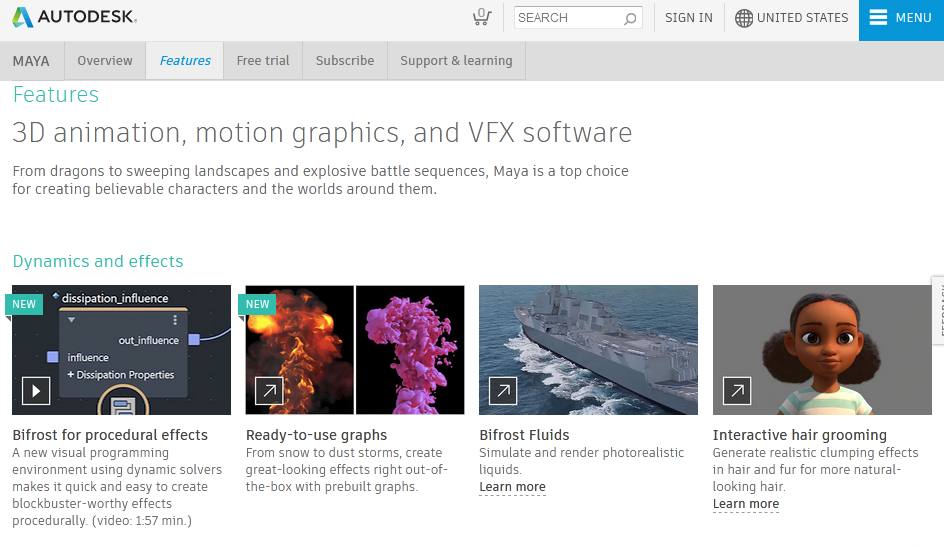 The software enables you to shape and author workflow with ease
You have an improved tool for carrying out Animation.
Also, you can do a parallel rig evaluation. And it speeds up rig playback and manipulation
And to keep within set time you have the Time Editor
Besides, you can get Geodesic voxel binding to help you make high-quality, and production-ready bound characters in a short time
Finally, it comes with wide animation tools such as toolset for keyframe, procedural, and scripted animation, and so on.
Conclusion.
In this article, we showed you how to download the Autodesk Maya student version. It is easy to get it. Furthermore, all you have to do is sign up for an account at Autodesk, enter information about your educational institution and field of study. Then, you will gain access to the educational community and be able to download the software. You have 3 years to use it.
Related: