Software
How To Get Cubase For Students With Discount
This article will explain how to get Cubase for students. So, if you are a producer, composer or music student, if you have access to a digital music production software, it will enhance your career and learning. However, the best of these music work stations are costly. Hence, Cubase that gives you a free trial and educational discount, is a double bonus. Also, Steinberg's  Cubase is the perfect Software that you can try.
What is Cubase? Cubase is one of the most powerful digital audio workstation (DAW) software packages today. It was created by Steinberg. Furthermore, this music software has a range of flexible tools that is far better than other digital audio workstations. In addition, Cubase enables you to compose, sequence and make beats even as a student. You can also record, edit audio, mix the beats, and create any kind of music naturally.
Additionally, it has many virtual instruments, effects and thousands of sounds. Furthermore, Steinberg offers a discount to students, educational institutions, schools, and teachers. While people with disability can get up to 50 percent discount to buy products. As a student, you can receive up to a 40% discount when you buy a product using the education store. But to buy educational products you need to provide proof that you are eligible. And you must submit the proof as a file and upload it to the appropriate place in the Steinberg Online Shop. Having given you the hard facts, let us go to the part you are waiting for. That is how to get Cubase for student immediately.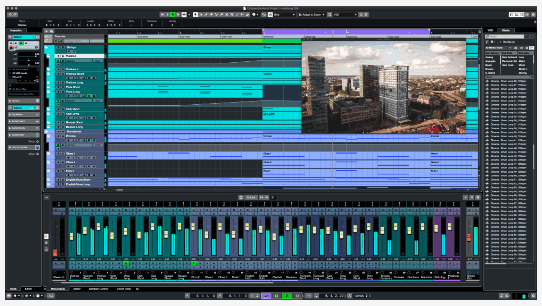 How to get Cubase for students
Who can get Steinberg's Educational Products?
Steinberg has an educational discount for most of its products. But, to be eligible for educational rebates, you must be a teacher, educators, or a student that is currently enrolled full-time in a university. Furthermore, currently enrolled full-time students and teachers at public and private (music) schools and the SAE Institutes are also qualified.
What you need to prove eligibility to obtain Cubase as a student
The document to prove that you are eligible for educational discount must be clear and show that you are currently enrolled as a full-time student. Also, your student enrollment document must contain the date of issue. It must also have an expiry date. Lastly, it must have a valid stamp of the faculty. While teachers or on behalf of an institution may get a quantity discount.
Limitations of Cubase for student
The education versions software does not have any technical limitations. However, you cannot use the work you produced with the education products commercially. You cannot sell it as well. Also, you may buy from an authorized local reseller who will require proof of eligibility.
Steps to get Cubase for students
Go to the education page at https://www.steinberg.net/en/shop/education.html
Read the terms. This is to be sure you are eligible to buy at the academic price.
Next, go through the product list. Pick a product for purchase at a discount.
And click on Add to Cart
Review product in the Cart and click on proceed to Checkout
Next, fill the form in the new page with your .edu email address, first and last name, address, zip code and agree to get a newsletter from Steinberg. Next, click on Go on to overview and Payment.
Also, enter your payment information. You can pay with Credit or debit card and so on.
At this point, your payment will be verified by the Steinberg Payment processor. And, after they confirmed, your payment, you can go on and upload the Cubase for student document to prove eligibility as a student.
Uploading Document To Nexway AG
You must submit the proof as a file and upload it to the appropriate place in the Steinberg Online Shop, to their Reseller Nexway AG.
Note that the authorized reseller managing your purchase is Nexway AG.  That is where you buy directly from Steinberg store, and not Steinberg.
Also, it is the Reseller that will confirm that you are eligible for the education discount.
After the assessment, if your document is verified and accepted, you will be cleared to download the discounted software.
Note, that you have to sign up for a Steinberg account and connect to the Internet to be able to download the installer.
And after downloading the software, you will need to activate your license and register the product. This is so that yu can be able to use it.
That is how to get Cubase for students.
Cubase for Students: Conclusion
In this article, we discussed how to get Cubase for students. You can get a discount provided you are eligible and able to prove that you are a student or an educator. Also, you need to open an account with Steinberg. And after payment, you can download the installer. And then activate your license and register the product. After doing this, you can now use your discounted educational software for 1 year.
RELATED: