Software
How to get ArchiCAD student version
If you are an Architecture student, professor or teacher, this tutorial will help you on how to get ArchiCAD student version. As an Architect, your designs aside from creative genius depends largely on the tools you have. Having access to exceptional CAD tools with BIM functionalities will give your designs the boost it deserves. Hence, we will explore the Archicad offer right here.
What is ARCHICAD?
It is a BIM software for Architects. The software is available on both Macintosh and Windows. Its developer is Graphisoft a Hungarian company. In addition, Architects use the tool for creating the design of buildings from the idea stage to completion. Moreover, ArchiCAD's latest student version is now ready for quick download for Educational use from the MyArchicad.com. As a student or teacher, to download the software you need to register.
Upon approval of your registration, you will be given a username and password. This is to enable you to activate a one year license. You must use the software to only learn how ArchiCAD works. Also, teachers and Training Professionals can add and use GRAPHISOFT's BIM Curriculum to improve the learning of their students. Apart from Architects, engineering and construction industries also use the software. Furthermore, when you use ArchiCAD, you have a huge increase in productivity and a better-coordinated design.
ArchiCAD has a full, trial and educational versions. The educational version offers complete functional BIM design tools. Moreover, you have interactive videos to guide you as you learn to use the software during the trial period.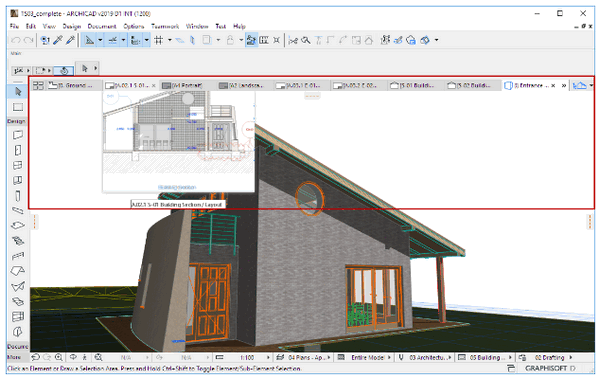 Therefore, without further delay, let us show you how to get the ArchiCAD student version now.
System Requirements
The system requirements for ArchiCAD 22 is detailed here. Learn more.
Limitations of Education Version
The education version is completely functional software like its commercial version. However, the project files you create with the software will have a watermark. If you open a commercial version file in the educational version, it will acquire the same watermark.
Steps to get ArchiCAD student version
Firstly, go to the ArchiCAD page at https://myarchicad.com/
Under student, select Register and download.
Then fill the form on the page to Sign Up. Enter your country name, first and last name, email, and password, company name, agree to receive emails from Graphisoft, agree to the term of use and privacy policy and click the Sign-Up button.
Also, confirm your email. Go to your email and open it. Then, click on the link in the email from Graphisoft to confirm it.
After Registering, you will get a GraphiSoft ID. This will enable you to sign in to the platform and be able to download ARCHICAD 22 for your Mac OS or Windows operating system.
Log on to your dashboard. Locate downloads and select the ArchiCAD 22 software for your platform and click on download. When the executable file shows up on the screen, click on SAVE File, and it will download to your computer downloads folder.
Run and install the software
To run the file, locate the software in your download folder. Then, double click on it to open the ArchiCAD installer.
Run the file and install the software. For details on how to install it click this link
Note that, you will receive a username and serial number after registering. This will enable you to activate your ArchiCAD 22 software trial license.
To activate the software after running the installation, enter your user name and the serial number you received in your email from ArchiCAD when you registered.
Also, launch the Archicad software. Then, choose a student trial license and click on continue.
Next, copy the serial number as it is on your personal page on the ARCHICAD Website and paste it into the slots provided for it on the software. Also, enter your user ID which is normally the email you used to register. After entering that information click on Restart Archicad.
Finally, you can now begin your ArchiCAD student version free trial. It will run for 30 days.
Application for a 1-year license
When the 30 days is about to expire, you will see a dialogue box to go through the registration process.
Follow instructions on the screen to convert your 30-day student free trial license to either a 1-year license or you apply for another 1-year license.
Therefore, you will be redirected to a website. There, you will submit information for the evaluation of your student status.
In two weeks, you will get the results of the evaluation and Graphisoft officials will confirm whether you are qualified for it or not by email.
Also, you can get access to a range of recently updated ARCHICAD Training and Resources on the Education Portal.
That is how to get ArchiCAD student version
What is the price of ArchiCAD?
The price varies according to the license. However, the full estimate for buying a new ArchiCAD 17 license is about $4,995.
Features of the ArchiCAD 22 software – Archicad student version
architectural design
visualization
productivity
performance
interoperability
library enhancements
and ArchiCAD-grasshopper live connection
Archicad student version: Conclusion
In this tutorial, we showed you how to get ArchiCAD student version. Additionally, you can get the software by filling a form on the trial page and then downloading the software. Also, Graphisoft will give you a password and username to activate the software. You can apply for a 1-year free trial license before the 30 days trial expires and it will be processed in 2 weeks by Graphisoft officials.
RELATED: