Updates
GameLoop Latest Version 2022 Download – Windows/Mac
The GameLoop latest version is available for every user to download for free. GameLoop is a popular emulator that lets users install their favourite mobile games on their computer devices. Some of the games you can install on GameLoop are: Call of Duty, PUBG, Garena Free Fire, Arena of Valor, Brawl Stars, and much more. You will be able to play games published by Tencent and several other games. In addition to all this, GameLoop also has other features to make the experience better for players.
They offer voice chat, live video, a large library, and much more. When using GameLoop, you will have full control to change the graphic settings of your game to suit your needs. It is one of the best emulators out there with thousands of users. This post will guide you on how you can download GameLoop latest version.
What is an Emulator?
An emulator is any software that lets a computer system behaves like another system. In simpler terms, it is a platform that enables a host system to behave just like a guest system. There are hundreds of games and applications out there that are made for mobile platforms. However, since the screen of mobile devices can be limiting, it is totally okay to want to play these games on a larger screen and enjoy all of its functionalities. This is exactly what GameLoop does. It is one of the best emulators out there. There are lots of emulators that let users download and install mobile apps.
When you download the latest version of GameLoop, you will be able to access all of its new features. You will also have access to a stable platform free of bug issues and glitches. If there is a game you enjoy playing on your phone, imagine how wonderful it would look on the screen of your pc.
Downloading GameLoop latest version
To download GameLoop does not require any special skill. What you have to do is open your web browser and visit their official website. Scroll to the bottom of the page and click on the "GameLoop 7.1" button to proceed. The next page will guide you on how you can download the application. The downloading should not take much time depending on your internet connection. Once you finish downloading the apk. file, you can open it up for installation. After installing, you can check your desktop for the icon to open the app. Open it and log in using your email. After doing this, you can begin to search for any game you want to download.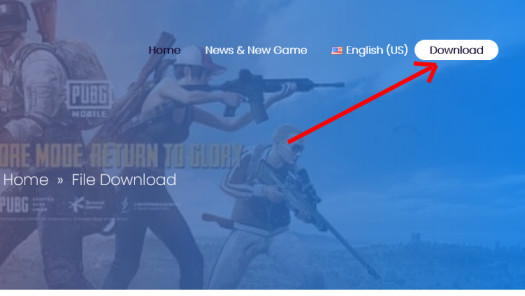 System requirements of GameLoop recent update
Every software has minimum requirements every device needs to meet before it can run smoothly on such device. To install the latest version of GameLoop, you need to have a minimum operating system of Windows 7. The software is only available on the Windows platform and not on Mac. It requires a minimum of 4 GB RAM, dual-core Intel or AMD processor at 1.8 GHz, and about 1.5 GB hard disk space. Once you can meet up or exceed these specifications, you will be able to download the install GameLoop without any problem. After installing the emulator, you will be able to install any game you want.
How to install games on the latest version of GameLoop
GameLoop is a great emulator software that provides a platform for users to download and install mobile games on their laptops. There are hundreds of games available for you on the software. All you need to do is download the GameLoop latest version and you are good to go. Once you download and install the software on your computer, you will be able to proceed to your installation.
Before you proceed, if you have the latest version of the software, then you need to uninstall it to get a recent one. This will let you have access to all of its recent features and updates. After downloading the emulator, open the folder and give permission to proceed to installation. Once you have done that, click on the GameLoop icon in your installation folder or your desktop to open it. Log in to the app and you can begin to search for games to download.
Conclusion
GameLoop latest version has new updates and aims to fix whatever issues the other versions have been having. GameLoop is a great android emulator that allows users to play games on their PC. It will provide you with the edge to be able to download and play as many mobile games as possible. The developers of this emulator keep working to deliver new features and fix glitches that might be affecting the platform. GameLoop will help deliver a standard quality of that game you enjoy playing on your mobile device. You can play it on a larger screen and enjoy all of its features.
Related: